DENVER ZOO
Lions, tigers, bears — and so much more! Set aside several hours for exploration at the Denver Zoo, an eye-opening experience for all ages. One of the most popular zoos in the nation, the Denver Zoo has about 4,000 animals, representing more than 750 species. Starting in summer 2020, the zoo will unveil a new interactive exhibit called Stingray Cove. Zoo visitors will be able to safely touch and feed an array of stingrays and sharks in an 18,000-gallon saltwater pool. The pool will be low enough for young children to reach while providing zones for the animals to rest and hide when they need a break.
The zoo's grizzly bear habitat, Harmony Hill, brings guests closer than ever to these magnificent animals. Harmony Hill was designed to bring our rescue grizzly's stories to the forefront and help educate visitors how to live in harmony (hence the name) with bears in the wild and in backyards. The Toyota Elephant Passage, meanwhile, will give you an up-close-and-personal experience with massive Asian elephants. Predator Ridge has a pride of lions and you'll also love Primate Panorama, where fun-loving orangutans make their home.
FAMILY TIP: Book an Up-Close Animal Encounter to get an unforgettable experience, combining exclusive animal access, intimate keeper interactions and guided tours, then catch a film at the 4D Theatre!
Click on the image below to take a virtual tour of the Denver Zoo via Google Street View.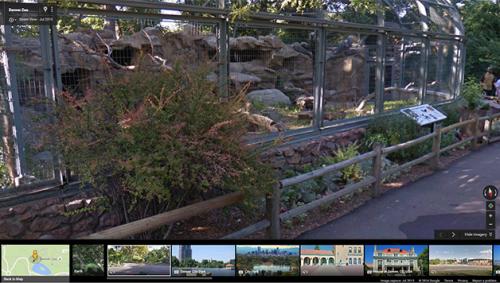 DOWNTOWN AQUARIUM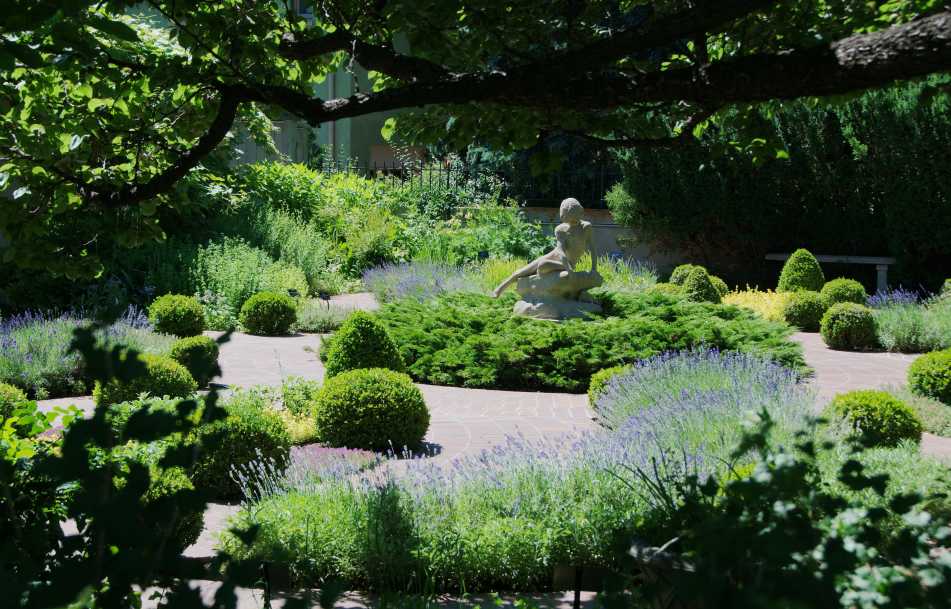 Colorado may be landlocked, but that doesn't mean it doesn't have plenty of marine life for you and your family to gawk at. The Downtown Aquarium features fascinating sea creatures, sharks and more. All in all there are more than 15,000 fish, mammals and plants, including an exhibit of Sumatran tigers who love to swim. And if you're left with the urge to get a little wet yourself, you're in luck: the Swim with the Fish and Dive with the Sharks programs let you swim alongside giant groupers, Moray eels, guitarfish, sand tiger sharks, green sea turtles and 400 of their closest friends.
FAMILY TIP: This family-friendly attraction has a restaurant where you can dine next to sharks and schools of colorful tropical fish. Also stroll the grounds around the aquarium for kid-focused activities, like petting zoos and educational programs.
DENVER BOTANIC GARDENS
1005 York St.
Just south of the expansive City Park, you and your family will find the spectacular 24 acres that make up Denver Botanic Gardens. Trust us; you won't just be stopping to smell the roses. As you follow the winding paths through the grounds, you'll discover no less than 32,000 diverse and delightful plants from such faraway places as Australia, Africa and the Himalayas. There are dozens of gardens to enjoy, including the internationally recognized Japanese Garden.
FAMILY TIP: Explore the whimsical Mordecai Children's Garden, where kids can interact with plants and the natural world.
CHILDREN'S MUSEUM OF DENVER AT MARSICO CAMPUS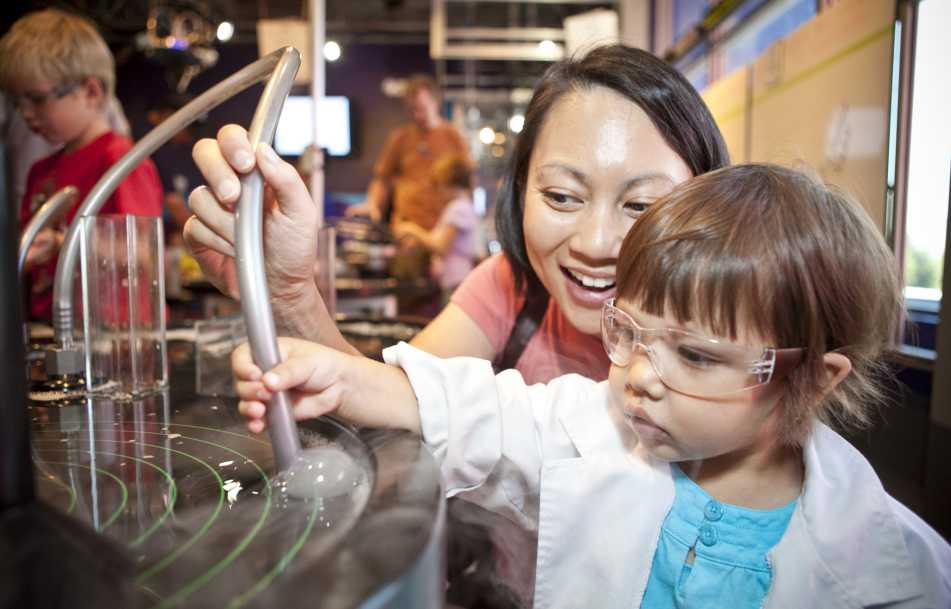 One of the best ways for young kids to learn about the world around them is with hands-on activities. The Children's Museum of Denver at Marsico Campus is filled to the brim with myriad exhibits, playscapes and educational fun. Kids can shop in a makeshift grocery store and even play the part of the cashier, fiddle around with the computers that are stocked with challenging games, brush up on their science quotient in the laboratories, or practice their wedges on the KidSlope, a mini ski mountain that's open year-round.
FAMILY TIP: Explore faraway lands, hear wacky tales and share some giggles at the Children's Museum's daily StoryTime, featuring stories and fun activities. StoryTime is held Monday-Friday at 11:30 a.m., Saturdays & Sundays at noon.
WILD ANIMAL SANCTUARY
Visit the Wild Animal Sanctuary, a 720-acre rescue and educational facility located just 30 miles outside of Denver, where more than 450 large carnivores roam freely. The "Mile Into The Wild" elevated walkway spans acres of lion, tiger, bear and wolf habitat so that visitors can get a bird's-eye view of the animal residents without disturbing them. Among countless other rescue stories, the sanctuary saved 39 tigers that once belonged to Joe Exotic, the "Tiger King," from the Netflix series.
FAMILY TIP: Make sure you visit Eddy the Black Leopard, a rare species of leopard, who has been featured on Animal Planet TV.
ART & NATURAL HISTORY MUSEUM AT CU SOUTH DENVER
Located in nearby Parker, the Art & Natural History Museum at CU South Denver is an interactive and ever-changing institution that connects visitors with wildlife and habitats in a fun and educational environment. It's a perfect place for families, with hands-on exhibits such as Discovery Den where kids can enhance their knowledge of animals and the natural world through play. Be sure to take a stroll through the art gallery and catch a nature-inspired film (many in 3D) at the Extreme Screen Theater.
FAMILY TIP: Kids will love learning about Colorado's unique wildlife at Wild Colorado, an exhibit that covers four major habitats of our great state from the Great Plains to the peaks of the Rocky Mountains. Wild Colorado is an immersive exhibit experience complete with animatronics, realistic exhibit displays, interactive touch screens and life-like environments.