Start planning now for exciting 2021 events and festivals in Denver. Scroll down our month-by-month list and choose from annual favorites, splashy debuts and exclusive showings. See our Denver 365 calendar for a complete listing of events.
EVENTS BY MONTH
MAY
Memorial Day weekend (May 28–31, 2021) – Ready to celebrate? Enjoy Memorial Day events, live music, blockbuster museum exhibitions, outdoor activities and much more!
Colorado Music & Arts Festival (May 29–30, 2021) –Come and enjoy major concerts, fine art displays, a classic car show and dozens of fun attractions and contests in nearby Centennial Park. Check out the Taste of Denver Food Garden with delicious cuisine and cold beers.
Looking for more May events and activities? Check out the Denver 365 calendar.
JUNE
Concacaf Nations League Finals (June 3–6) – See Honduras vs. the United States followed by Mexico vs. Costa Rica at Empower Field at Mile High in this soccer spectacular.
Indian Market (June 5–6, 2021) –Participate in a weekend celebration of American Indian art, culture and dance at The Fort Restaurant in Morrison. Award-winning American Indian artists will sell and demonstrate authentic artwork in a juried show. Entertainment includes dance performances, music and hands-on activities. Delicious cuisine from Tocabe and the Fort Restaurant will be available for purchase on both days.

Juneteenth Music Festival (June 18–20, 2021) – This free event is held in the historic Five Points neighborhood on Welton Street. Look for a host of new events and activities this year such as a kickoff ticketed concert, featuring Grammy Award-winning R&B group 112 at Levitt Pavilion on June 18. The annual parade on June 19 launches the two-day street festival.
Denver Fashion Week (June 24–27, 2021) –It's back! Celebrate local fashion and a return to society at the Forney Museum of Transportation.
Denver Fringe Festival (June 24–27, 2021) –This open-application festival is designed to support all genres of performance arts and to attract bold, progressive artistry on the fringes of the mainstream theatre tradition. The Fringe format started 70 years ago in Edinburgh, Scotland, when groups of artists gathered to perform on the outskirts of the city. That tradition continued, and now Fringe is a national and international phenomenon with festivals in major cities all over the world.
SeriesFest Season 7 (June 24–July 11, 2021) –SeriesFest will host a robust slate of virtual programming, including signature panels, workshops, marketplace meetings, network premieres, and an Independent Content Awards Ceremony on a virtual platform for 2021.
Denver PrideFest (June 26–27, 2021) –Denver PrideFest features a virtual parade, entertainment hubs across the city, family activities, a 5K race. This free event raises more than $1 million in support of programs for LGBTQ+ youth, seniors and Colorado's transgender community.
Looking for more June events and activities? Check out the Denver 365 calendar.

JULY
Fourth of July weekendabout denver-4th-july (July 2–4, 2021) – Denver is the place to be for the long holiday weekend. You'll be treated to blockbuster museum exhibitions, delicious cuisine from farm-to-table restaurants on expanded patios and outdoor activities galore.
Colorado Renaissance Festival (July 3–Aug. 22, 2021, Saturdays & Sundays) – Flash back to the 16th Century and journey through a medieval city at the Colorado Renaissance Festival in Larkspur. Enjoy full-armor jousting, tasty turkey legs, music and a marketplace featuring more than 200 artisans.
Van Gogh Alive (July 9–Sept. 26, 2021) – Don't just admire Van Gogh's paintings – immerse yourself in them at the most visited multi-sensory experience in the world, now at The Stanley Marketplace .
2021 MLB All-Star Game (July 13, 2021) – Baseball's 91st Midsummer Classic at Coors Field will be the second-ever time it's been hosted in Denver.
Babe Walls (July 15–18, 2021) –This festival at Ralston Creek Trail in Arvada is a celebration of women and non-binary artists and the community we can create together. Each artist collaborates with another artist to create a work of art that not only shows their strengths and styles as artists, but also the commonality of our femininity.
Blues & BBQ (July 17, 2021) –The Blues & BBQ Festival for Better Housing at Citizen's Park in Edgewater is a day of live music and BBQ to raise money for Habitat for Humanity Metro Denver and other programs that benefit affordable housing.
Evergreen Jazz Festival (July 23–25, 2021) –This July, head to Evergreen for three days of jazz in the mountains at five distinctive, intimate venues for a delightful variety of up-close-and-personal listening experiences.
Summer Brew Fest (July 24, 2021) –Cool down this summer at Mile High Station with unlimited tastings of some of the best brews available!
Looking for more July events and activities? Check out the Denver 365 calendar.
BLOCKBUSTER EXHIBITIONS

Thru July 18, 2021
A selection of haute couture, fashion sketches, photographs, film clips, family snapshots and documents will be exhibited publicly for the first time, providing a unique look into the style of one of Hollywood's most beloved couples. Through more than four decades of material from the 1950s to the 1990s, the presentation provides an overview of how fashion changed as the roles of women in society evolved in the 20th century. In conjunction with the exhibition, Véronique and Gregory's daughter, Cecilia Peck Voll, has gifted the Denver Art Museum 20 of her mother's iconic looks for the museum's collection.
AUGUST
Denver FamilyFest (Aug. 7, 2021) –Denver FamilyFest at the National Western Complex is wholesome fun for all! The event features family-friendly vendors with show-only specials, baby and kid's activities, creative stations, giveaways, kid's mascots, sampling and stage presentations.
Hot Rod Rock & Rumble (Aug. 27–29, 2021) –This rockabilly festival at Pikes Peak International Raceway in Fountain features a pre-'76 car show, drag racing, burnout and flamethrower contests, on-site pinstriping, a pin-up contest and bands performing live on multiple stages. On-site camping is available to enjoy an entire weekend of entertainment in the Rocky Mountains.
Colorado State Fair (Aug. 27–Sept. 6, 2021) –Get ready for nonstop entertainment during one of the largest pro rodeos in the country. Highlights include a livestock and horse show, parades, country concerts, an arts exhibition, a fiesta weekend and an electrifying carnival at the Colorado State Fairgrounds in Pueblo.
Denver Day of Rock (Aug. 28, 2021) – This free event features five stages of live music along the 16th Street Mall. Denver Day of Rock unites the community through music and family-friendly entertainment while also raising funds to help Amp the Cause, which supports local non-profits.
Summer Art Market (Aug. 28–29, 2021) –This annual arts festival in West Washington Park neighborhood features a range of media, including ceramics, fiber arts, mixed media, book arts, painting, drawing, photography, printmaking, and sculpture. The Summer Art Market is free and open to the public and features top-quality artwork for sale.
Looking for more August events and activities? Check out the Denver 365 calendar.
BLOCKBUSTER EXHIBITIONS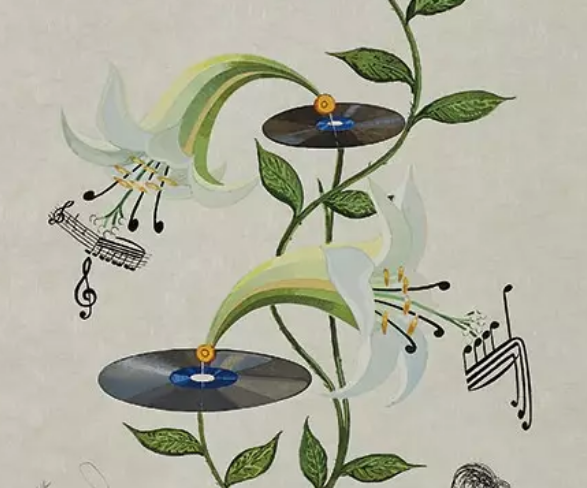 Thru Aug. 22, 2021
Salvador Dalí: Gardens of the Mind features two rarely seen series of fanciful color lithographs of flowers and fruits on loan from The Dalí Museum in St. Petersburg, Fla. Mixing flora with the artist's signature motifs, these works underscore Dalí's ongoing infatuation with his native landscape of Catalonia and the intriguing images of his Surrealist works. See it at Denver Botanic Gardens .
SEPTEMBER
Labor Day weekend (Sept. 3–6, 2021) –Denver is packed with outdoor activities, blockbuster museum exhibitions and family-friendly fun before and after this Labor Day weekend.
Cherry Creek Arts Festival (Sept. 4–6, 2021) –The 30th anniversary Cherry Creek Arts Festival will transform the streets of Cherry Creek North into an innovative outdoor fine art show. Enjoy free parking and admission to see 265 national juried artists selling incredible original artworks. And don't miss a full block of family-friendly activities on "ARTivity Avenue," live music and more.
A Taste of Colorado (Sept. 4–6, 2021) – Experience Colorado's best music, food, drinks, art and more in a brand-new format this year.
Buskerfest (Sept. 10–12, 2021) – Be amazed by comedy, circus, and music shows from a curated cast of world-touring street performers. Watch larger than life puppets, built by local youth from Arts Street, stilt walkers and living statues parade through the fountains at Denver Union Station .
Denver Beer Week (Sept. 10–18, 2021) –Enjoy nine days of all things beer during Denver Beer Week! There will be tons of beer-related events in Denver, America's #1 beer city! Head to The Mile High City for tap takeovers, rare beer tappings, firkin nights, meet the brewer events, beer & food pairings and much, much more.
CU Buffs v. Texas A&M (Sept. 11, 2021) –The CU Buffs' football team takes on Texas A&M at Empower Field at Mile High.
Denver Arts Festival (Sept. 18–19, 2021) –This free fine art and fine crafts festivalin Central Park's Conservatory Green Neighborhoodsupports Colorado artists while showcasing a select group of national artists.
Colorado Dragon Boat Festival (Sept. 25–26, 2021) – Since 2001, the Colorado Dragon Boat Festival at Sloan's Lake Parkhas brought people together to experience, celebrate and enjoy dragon boat racing, culture, arts and entertainment, and food. Dragon boat festivals go back thousands of years in China as the Duanwu Festival, which remains a traditional holiday in mainland China and Taiwan.
Looking for more September events and activities? Check out the Denver 365 calendar.