ELITCH GARDENS THEME & WATER PARK
OPENING DAY: MAY 1, 2021
Die-hard roller coaster fans will find plenty to love at Elitch Gardens Theme & Water Park.
Located in the heart of Denver and celebrating 130 years of fun, Elitch Gardens is Colorado's only world-class combination of theme and water park. There's something for everyone, with 54 rides and attractions, including 14 pint-sized adventures, thrilling roller coasters, an entire water park and special events. Plus, don't miss Fright Fest in October when the entire park turns haunted.
Thrill-seekers will not want to miss the Mind Eraser, a monstrously fun suspension coaster that climbs 10 stories and plummets downward at speeds of over 60 mph.
The Half Pipe, the only ride of its kind in the United States, sends you and 16 other brave souls spinning and screaming up and down a 10-story-tall half-pipe at speeds of up to 60 mph. It only lasts about 60 seconds — but every second is intense.
Elitch's XLR8R is the world's highest free-fall swing. You'll be strapped in securely and sent flying across the park, coming ever-so-close to the ground before being shot back up into the air. Try not to scream, we dare you.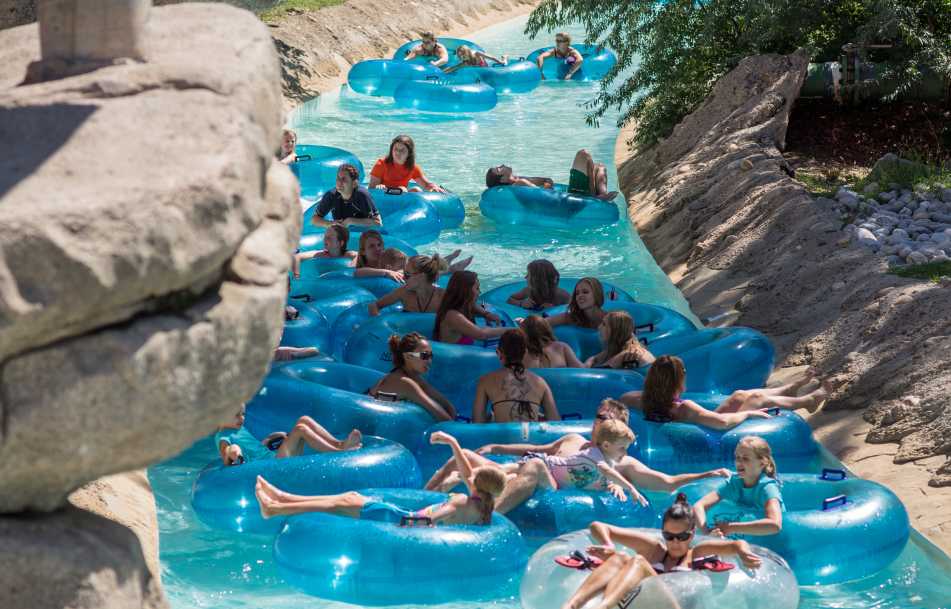 WATER WORLD
OPENING DAY: TBD 2021
Every summer, thousands of Colorado residents flock to Water World, looking to beat the heat, relax in the park's beautifully landscaped 64 acres – and ride some serious water slides.
The Zoomerang is a gargantuan half-pipe water slide almost four stories high. You'll climb into a single-, double- or triple-person inner tube, take a deep breath and plunge over the edge for a free-falling sensation.
One of the most popular aquatic attractions is the aptly named Screamin' Mimi, where riders zoom down a 50-foot track at 30 mph and then glide gracefully across the splash-down pool.
LAKESIDE AMUSEMENT PARK
OPENING DAY: TBD 2021
The family-owned Lakeside Amusement Park is a long-standing Denver institution that's great for all ages.
Serious roller coaster aficionados should head straight to the Wild Chipmunk, a topsy-turvy two-person ride that speeds you up, down and all around at breathtaking speeds. Watch out for that hair-raising double dip!
The Cyclone Coaster, Lakeside's other premier ride, offers a speedy, scream-worthy trip high above the park on clattering wooden tracks. It's a ride that's garnered acclaim far and wide, including being named an American Coaster Enthusiasts (ACE) Coaster Classic.