Written by Sarah Rohrbach
We asked local, Camille Flournoy, what she loves about living in Twin Falls. Camille grew up in Twin Falls and left for college when she was 18. She has since returned after the substantial growth Southern Idaho experienced, and now now calls it home. She loves it now more than ever before. Here is her story and her 10 local suggestions!
A Local's Love for Twin Falls
Ten minutes from where I grew up lays a mighty waterfall. It thunders over rocky cliffs as the Snake River meanders its way past towering basalt. If you sit downriver in early spring you can even hear it cascading below the canyon edge. This is when Shoshone Fall's water is at its highest.
The charming town that sits on the edge of this river is Twin Falls, Idaho. Twin Falls is my hometown. After moving away at the age of 18 I have recently decided to call it home again as I start a new chapter in life. The updates that have happened since leaving include a thriving, vibrant downtown, a larger network of local places to hike, and adventure opportunities for every season. As a returning local, here are my favorite 10 local suggestions:
1. Auger Falls Trails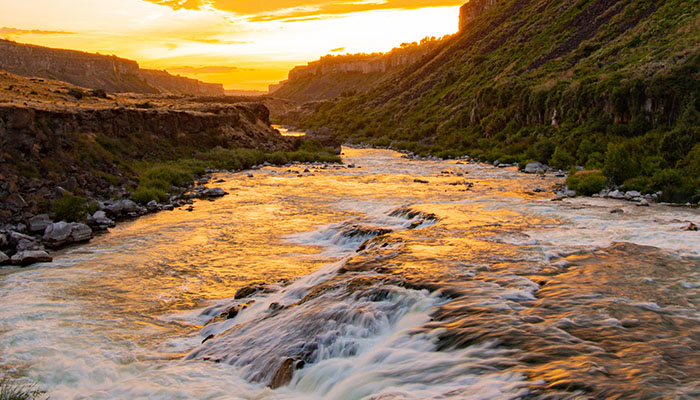 This amazing network of trails and waterfall views quickly became one of my favorite spots to explore on my early morning runs. Auger Falls had not developed yet when I was growing up. Once I returned and heard of it, I made it a top priority to explore! At Auger Falls Trailhead, follow the trail down towards the river. Enjoy the scenic Snake winding its way through vast canyon walls that explode with geological history! The views found down here never cease to amaze me!
2. Yellow Brick Cafe
The first time I ever walked into this restaurant, I fell in love with its coziness and local food focus. It brings a farm to fork theme that appreciates and showcases what our Southern Idaho region has to offer. This is my go to brunch/happy hour spot whenever I have friends who come to visit me. Their chai tea latte is to die for when paired with a lovely homemade scone or yummy protein packed smoothie.
3. Pomerelle Ski Resort
Pomerelle Ski Resort was the premier winter hang out for youth all over the Magic Valley when I was a kid. They have great runs for all skiing abilities and their night skiing options are an absolute blast. There's nothing better than rolling up to the lodge after a long night of skiing.It feels great warming up to some hot chocolate before jumping back out onto the hill to fit in one more run.
4. Saffron Restaurant
This 'hole in the wall' restaurant serving authentic Indian cuisine is an incredible gem for Twin Falls. When this amazing place opened up in 2019, it blew my taste buds wide open. Chef Ratnadeep "Sanu" Chakraborty will make your experience here unique and memorable.
5. Miracle Hot Springs
As a child, my family regularly took advantage of the local hot springs in Southern Idaho. We would make a point to go to Miracle for a soak, see the alligators on our way out, and then drive back and have dinner in Buhl. A large geothermal spring heated by magma deep inside the Earth feels great to soak in. Miracle has both public and private soaking options. Rejuvenating and relaxing, Miracle is always a treat to experience!
6. Garibaldi's Mexican Restaurant:
Birthdays, anniversaries, prom, back-to-school celebrations, any event worth celebrating usually involved a dinner at Garibaldi's Mexican Restaurant for my family and I. Garibaldi's was a regular staple that I enjoyed growing up and even after years of being gone. The quality of food & service has only seemed to get better with time.
7. Magic Mountain-Downhill & XC skiing (yurt)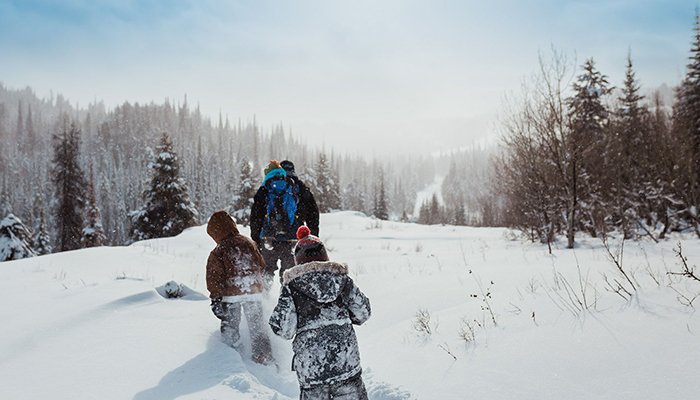 Tucked away in the hills south of Twin Falls lies a quaint little ski resort that has been around since the 1950's. Magic Mountain Ski Resort hosts a variety of downhill & cross country trails. My first experience skiing was on the small hill behind the old lodge. I remember snow flying off my skis and the wind rushing in my face. There is no greater feeling than skiing down the mountain on the first run the season. This hill is still a delight to return too, and relive the child-like freedom of flying down a hill.
8. 4 Roots Juice Bar & Gluten Free Cafe
As a young adult, I discovered that I had a gluten sensitivity. Since then, finding good gluten-free food wherever I travel has become a way for me to connect with new places. I'm also a foodie at heart, and will do anything for a great gluten-free cookie. After returning to Twin Falls, 4 Roots Juice Bar had opened. I immediately fell in love with all the healthy and unique options available here that fit a wide variety of dietary preferences.
9. Dierke's Lake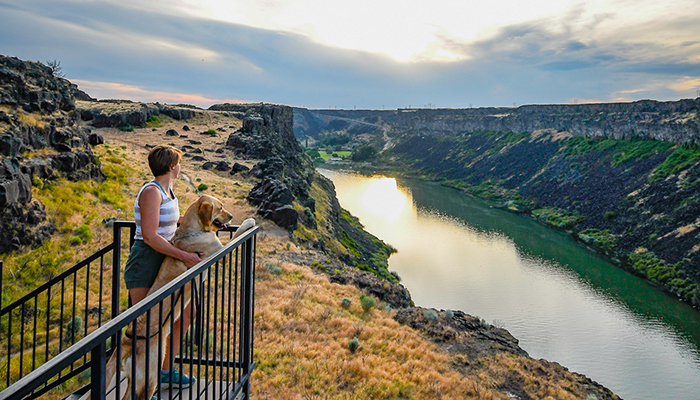 A local favorite, this 1.7 mile loop offers beautiful year-round canyon views and a close-up look at some of the awesome rock formations that are unique to this part of Idaho. As a child I loved climbing around on the big boulders and swimming in the lake here in the summer. These days you'll find me taking my dogs out to hike the trail or learning how to rock climb outdoors. It's a great spot to take visitors because you can also stop at the majestic Shoshone Falls Park along the way.
10. Naz Kitchen- The House of Kabobs
Tucked away off of Addison Avenue, lies Naz Kitchen. This adorable old house, turned restaurant, offers a tasty variety of authentic Afghan, Persian & Indian inspired food. Having this type of food so well represented in Twin Falls is an exciting part of being in this up and coming area. I highly recommend their lamb kabobs with a side order of sabzi.
Twin Falls has so much to offer all who come here, from wide and far. Whether you desire a change of scenery, or the comforts of a small town, this community will make you feel at home, no matter what the occasion.
We hope you enjoy Camille's 10 Local Suggestions!