Written by Sarah Rohrbach
Cassia Mountain Range, locally known as the South Hills are beautiful beyond words. Located south of the Magic Valley by just a quick drive, it is truly incredible how much the landscapes shift. The elevation changes from Twin Falls at 3,700 to the top of the hills at 8,400. Hikes in the South Hills are wonderful to escape the valley and explore the vibrant forest.
Local Idaho Fisherwoman, Jean-Marie explains how she maximizes a day near Twin Falls and Burley! Enjoy following her on her quick trip fly fishing and exploring in Southern Idaho.
There's so much to explore in Southern Idaho that one couldn't possibly visit all it has to offer in a week, let alone a month. But when a single day is all that time allows for, it's a breeze to jam-pack the fun into those eight hours.
My partner, David Reilly, and I are no strangers to day-trip excursions in our backyard or an all-day fishing adventure along a road trip. We've spent nearly a decade chasing fish across the western United States. Follow along as we head South for the day to Southern Idaho and experience what makes the Magic Valley a must-visit.
Where to Stay in Twin Falls Where to Stay in Burley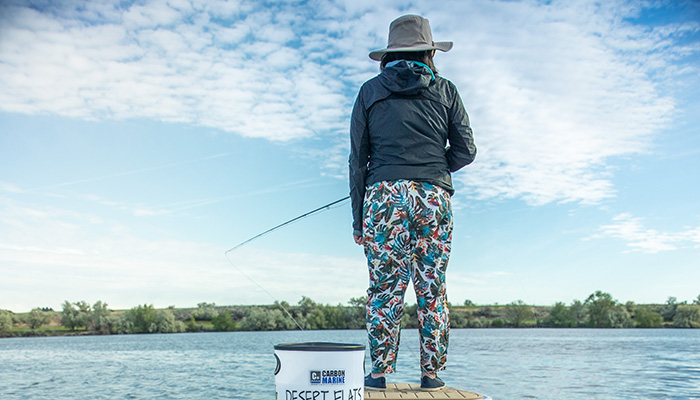 Welcome to Southern Idaho, home of endless fishing opportunities, waterfalls on top of waterfalls, and bottomless Idaho beef burgers.
Desert Flats Fly Fishing
Fishing for carp in southern Idaho can require a bit of planning—wind, water temperature, and water clarity are all key factors that can determine a successful day. So when the conditions started to look favorable, we met up with our friend, Raulie, a local Southern Idahoan and carp angler at Lex Kunau Park in Burley, Idaho.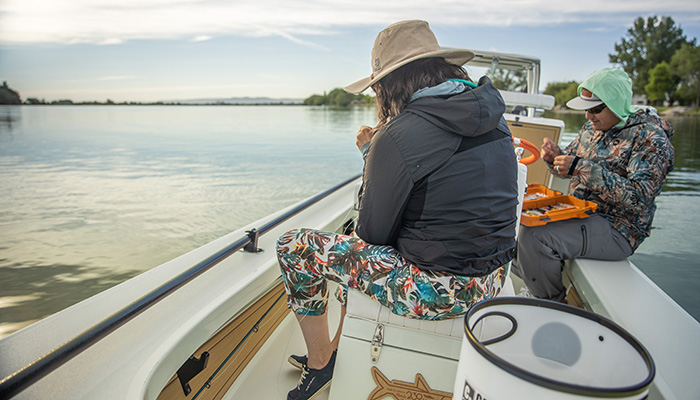 If someone had blindfolded me and led me down to Rauile's boat, I'd have thought we were in Florida instead of Southern Idaho. However, the lack of salty air and abundance of sagebrush was the only thing reminding me that this was indeed Idaho. We loaded up the boat with 7wt and 8wt rods along with reels spooled with floating lines. A short boat ride later, we were already sight casting to schooling carp and even found a couple to commit to our flies. Even more exciting, the carp were slowly cruising in pods on the surface of the water, which meant we saw a lot of fish! Though they were picky and spooky at times, we were able to carefully throw a dry fly either at a pod or solo cruiser and entice a take.
Whether you're walking and wading the flats or fishing from a boat, there are plenty of spots to find carp along the Snake River. We recommend visiting Twin Falls local fly shop—Idaho Troutfitters for information on carp fishing from their knowledgeable staff. More Fishing Locations
Grub and Brews
After fishing, we made the short drive from Burley to Twin Falls and walked around until the smell of fried food and the modern aesthetic of The Milner's Gate Brewery lured us in. The atmosphere was energetic, and we opted for the outdoor & dog-friendly patio seating. The service was top-notch, and we had a difficult time not ordering the entire menu. In the end, we went with the Brewery Burger, Fish & Chips with two Golden Girl Blonde Ales. Both food and beverage we're downright delicious.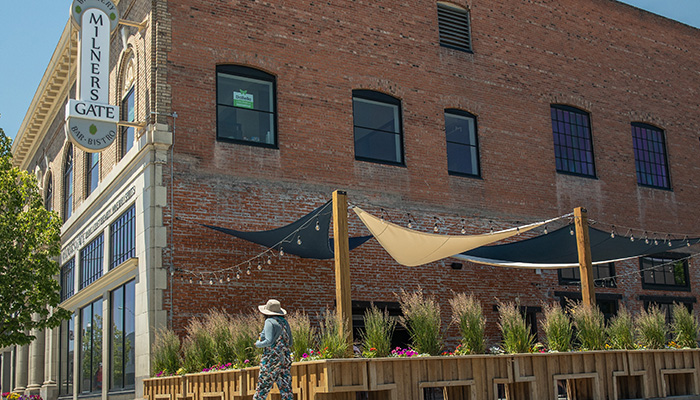 Wow-inducing Waterfalls
After fueling up with a late lunch and the afternoon heat settling in for the day, we couldn't wait to cool down with a visit to a waterfall. So, with the option to walk behind the falls and get a light mist, we made our way to—Perrine Coulee Falls. We parked on the shoulder of canyon springs road and made the less than half a mile jaunt to the falls. Perrine Coulee is a rushing display of gravity; it plummets some 200 ft where it flows into the Snake River.