Written by Sarah Rohrbach
The Snake River flows through Southern Idaho and provides incredible fishing, paddling, boating, hiking and more! One of the best towns to visit to fully capitalize on the Snake River is Burley, Idaho.
1. Wake Surf
Burley's portion of the Snake River is easily accessible, especially for boats. A summer pass time for many locals is wake surfing! The two best boat ramps we recommend are North Freedom Park and Riverfront Park. Enjoy the gorgeous summer days while riding the waves! Continue reading to hear about Burley's 'Wake the Snake' event.Boat Launch Directions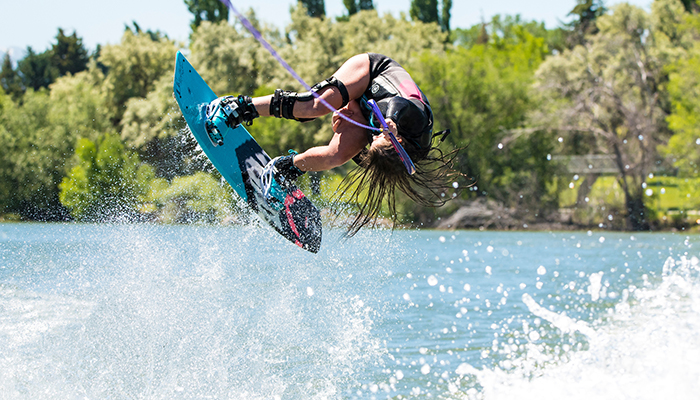 2. Bass Fish
Enjoy an outstanding day of fishing on the Snake River in Burley. The water is generally calm and the fish are always biting. Bass are popular and you can expect to catch a lot. Sturgeon and Trout can also be harvested here.Where to Catch Fish in all of Southern Idaho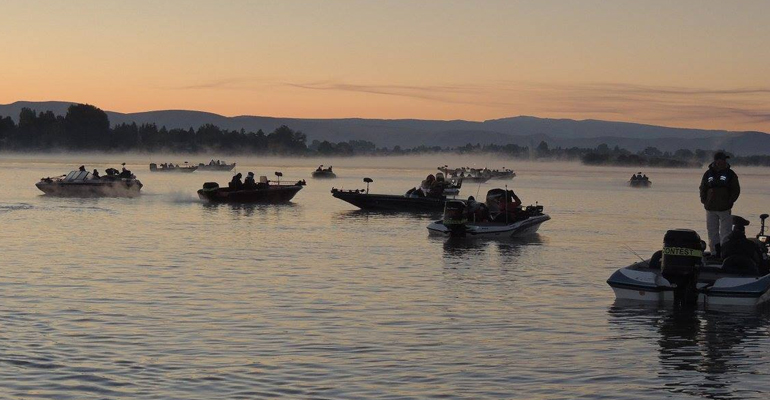 3. Paddle
Southern Idaho is known for its incredible kayak and paddle board opportunities and Burley does not disappoint. Paddling on the Snake River means riding past river islands and looking up at Pomerelle Mountain. Kayak and paddle board rentals are available in the summer months from Idaho Water Sports right on the river at Heyburn Riverside Park, or the Mini Cassia Chamber of Commerce. Amazing Kayaking Locations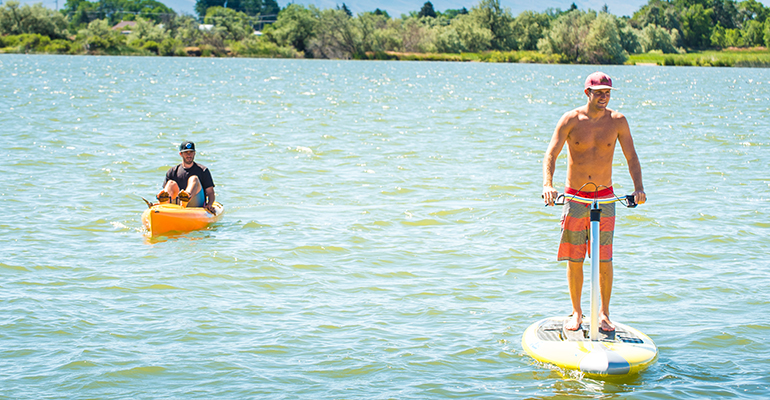 4. Attend a Water Event
As we mentioned before, wake surfing is extremely popular among the locals. Wake in the Snake is an annual wakeboarding competition at the River's Edge Golf Course in Burley. Prizes are large and in charge, and the event is truly special to watch. Talented children to adults take to the water and show off all their wake boarding skills.
Another fun event to attend is the Spudman Triathlon in Burley. Athletes from all over compete by swimming, biking, and running. It is inspiring to watch these super humans thrive and complete the extraordinary race. In 2021 the race will be July 31st, and registration is open. Spudman Triathlon Website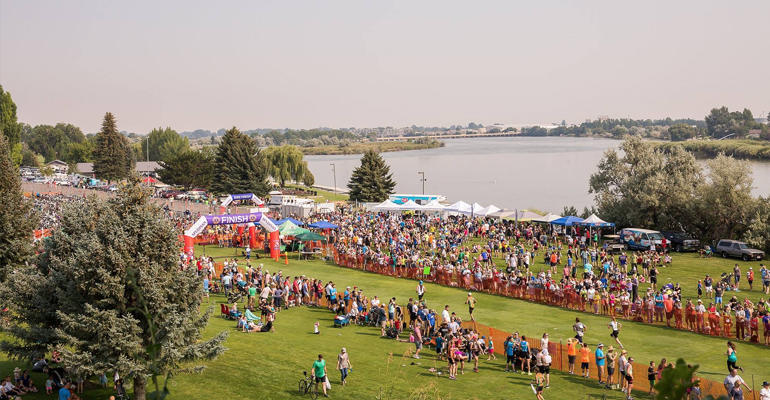 Lastly, make sure to mark your calendars for the 46th Annual Idaho Regatta in 2021, June 25th – 27th. Watching the Idaho Regatta is wild to say the least. These talented boaters literally fly across the water. You could miss them by blinking an eye! There is also a boat parade where you can enjoy seeing all the incredible designs and makes.Idaho Regatta Website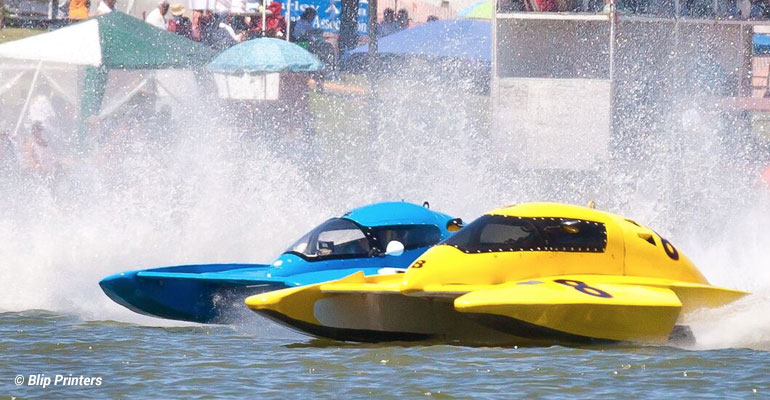 5. Dine near the River
Having dinner next to a body of water refreshes you not only with delicious cuisine but with fresh air too. Our favorite restaurant located on the Snake River in Burley is Morey's Steakhouse. The newly renovated restaurant has a beautiful view of the Snake River, and the mountains in the distance. On Friday and Saturday nights the Dry Dock Restaurant is another great way to enjoy the river. Right on the water is an old boat that you can enjoy "mouth-watering steak" on!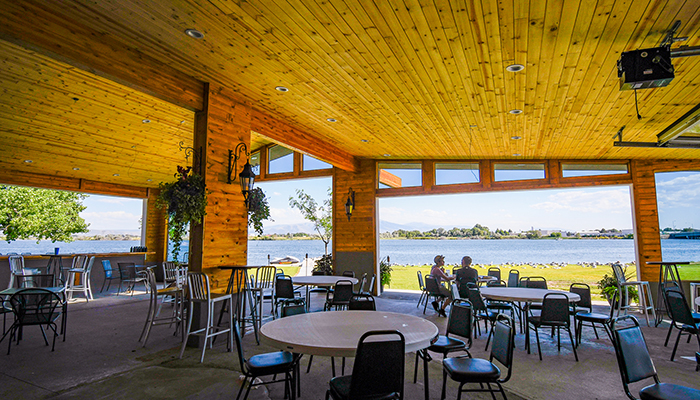 Great Places to eat in Southern IdahoGreat Places to Stay in Burley