Written by Sarah Rohrbach
If you're looking for the perfect road trip to see mountains, rivers, and beautiful starlit skies the road to the City of Rocks is for you! Enjoy a weekend of camping with your loved ones and hiking around amazing places in Southern Idaho. We will loop you 49 miles from Burley to Lake Cleveland, then to the City of Rocks, and ending in Oakley, Idaho.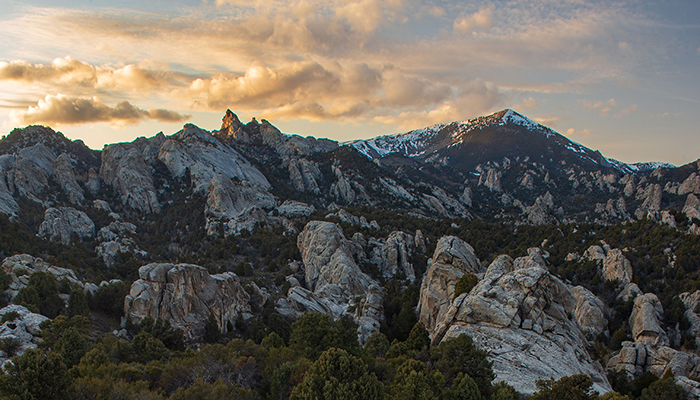 Day 1
Start your trip in Burley and head to the Heyburn Riverside Park. From here you will rent kayaks or stand up paddle boards from Idaho water sports. Idaho water sports has a rental stand on the snake river at Heyburn Riverside Park. They also have a storefront in Burley. They allow you to take their rentals to other locations, which is exactly what we recommend doing!
The ultimate kayaking destination is Lake Cleveland, located only a half hour south of Burley. While you're on the way up, make a stop in Albion to grab snacks, or have a picnic at the Haunted Mansions of Albion! The abandoned school campus has a history of paranormal activity, and visitors are welcome to roam the campus.
After your share of spookiness, drive up to Lake Cleveland, and take the paddle boards out on the alpine lake. The lakes is right below a tall peak called Mount Harrison. Being on the lake provides views of the mountain ridge surrounding the lake. Watch as fishermen catch their dinner and kids swim around in the cold alpine water. Set up camp at the beautiful campsites surrounding the far side of the lake (we recommend reserving ahead of time.) There are restrooms and tables ready for public use at the lake. Enjoy the quietness of the mountain as the sun sets and the stars glisten above.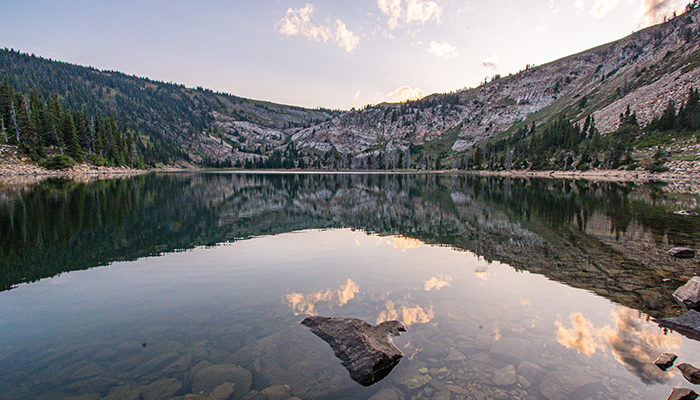 Day 2
Continue to Almo and stop at Tracy's General store to prepare for the adventure. Tracy's is the only gas station nearby, plus they have snacks, supplies, and home cooked meals available to order. Tracy's is near the City of Rocks Visitor Center, which is right across from the park's entrance. City of Rocks has hiking options for miles upon miles of trails! You could spend days here, but also can be seen in a days time. We suggest stopping by window arch, and hiking past it to see incredible views of the rock formations.
After you've hiked yourselves out, give your body some selfcare by hot springing. Nothing beats a relaxing soak at Durfee Hot Springs! There is a large pool, and a smaller pool for a bit of privacy. Head back to your pre-resereved camp spot at the City of Rocks and enjoy a campfire. As the sun sets and the night sky awakens, stargaze and enjoy Idaho's famous dark skies.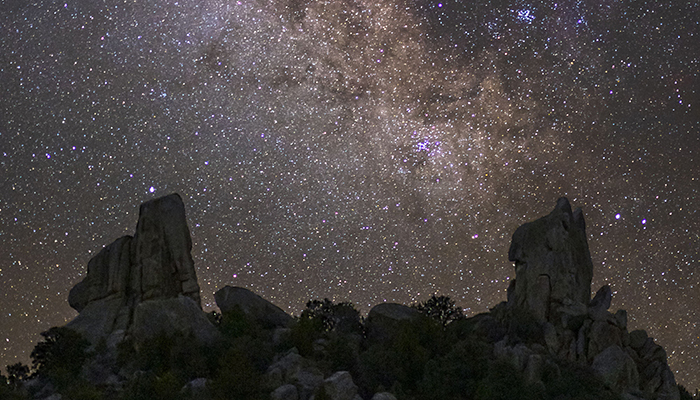 Day 3
When you're heading back to Burley to take back the Idaho Water Sport Rentals, take the scenic route home! You are able to drive all the way through the City of Rocks, through a canyon, and up to Oakley Idaho. Stop in Oakley to enjoy the historic town. Some of the houses are treasures, and are the oldest in Idaho. The historic homes have been treated well, and are truly beautiful to witness. Oakley is about a half hour south of Burley. Drop the rentals back off with Idaho Water Sports and continue your vacation to Twin Falls here: Twin Falls Must See
Pin it for Later!